Wooden Patio Deck Cleaning and Paint Preparation in Surrey, BC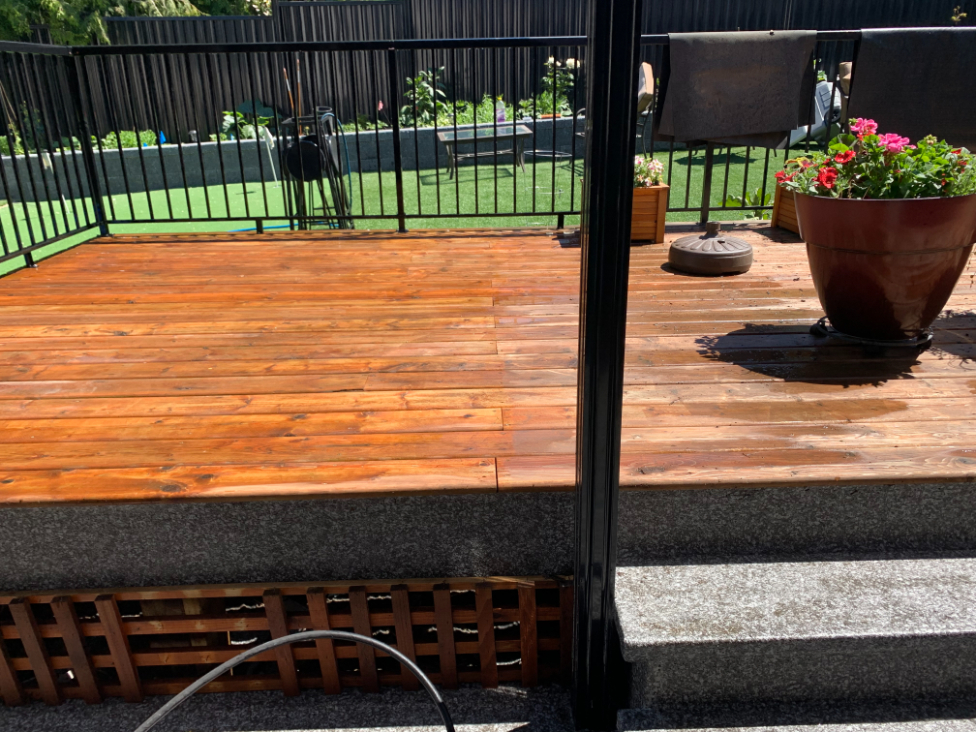 This was a back yard wooden patio deck we cleaned and prepped for painting. In the pictures you can see a before, half way through, and an after. This deck turned out very nice when finished and is more then ready to be painted.
Gallery
Products Used
12% Sodium Hypochlorite
You Deserve Quality Treatment!
Get a Free Estimate From a Vancouver Pressure Washer Today!