Your Vancouver Pressure Washing Pros
Are you looking to work with the number one professional pressure washing company in Vancouver and the surrounding areas? Then Quality Control Pressure Washing Services is the company for you! Our team offers many fantastic exterior cleaning services to choose from, and we're sure to have the perfect solution for you and your property. We work with both residential and commercial properties as well, so you can count on us to help you keep your home or business in perfect working order all throughout the year.
Here's a quick glance at our complete selection of top-notch pressure washing services for residential and commercial properties in Vancouver and beyond:
Brick cleaning

Building washing

Deck cleaning

Driveway washing

Fence cleaning

Gutter cleaning

House washing

Organic growth removal

Parking lot cleaning

Paver cleaning

Pool deck cleaning

Pressure washing for home sales

Roof Washing

Sidewalk washing

Storefront cleaning

Vinyl siding cleaning
Towns We Service Around Vancouver
Quality Control Pressure Washing Services provides top-of-the-line professional pressure washing services to homes and businesses in Vancouver and the surrounding areas, and if you're located in any of the towns and cities listed below, we can get started right away on helping you achieve all of your exterior cleaning goals. If your location isn't on the list, but you'd still like to hire us for our exterior cleaning expertise, feel free to give us a call or fill out our online service request form, and we'll see if we can work something out!
Difference Between Soft Wash & Pressure Wash
Soft washing is a low-pressure method of pressure washing, and it's used on the more delicate areas of your home or business, such as your shingles, siding, or gutter system. With soft washing, we change the pressure setting to around 500 PSI or below to ensure that less sturdy materials can withstand the stream. We use this low-pressure setting in conjunction with a higher concentration of eco-friendly detergent to give the surface an incredibly thorough clean without the risk of damage to your property.
Pressure washing is both an umbrella term and a specific method of exterior surface cleaning. It's the standard method that most people are familiar with, and it's a high pressure wash that is better suited to surfaces that are much stronger and sturdier, such as brick and stone. Our experts are well-versed in both techniques, and you won't have to worry about figuring it out on your own!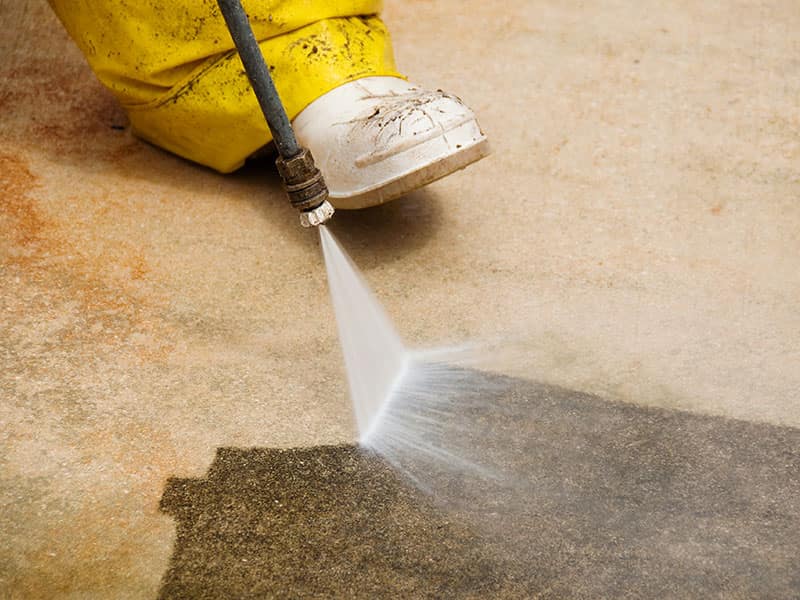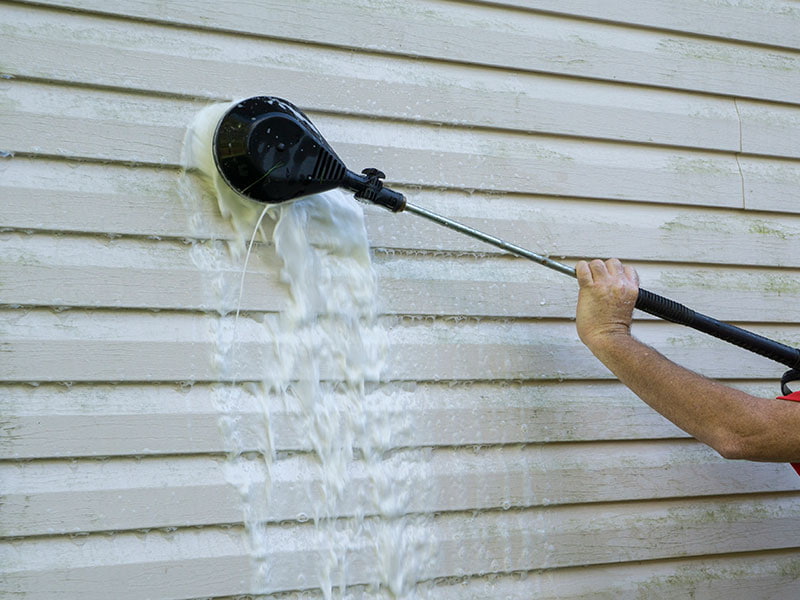 Why Choose Quality Control Pressure Washing Services?
When you choose to work with us, we promise a fantastic customer experience from beginning to end. We'll treat you and your residential or commercial property with the utmost care and respect, and we always make sure to deliver the most phenomenal results with each and every job we take on. We have so many fantastic options to choose from within our line of professional pressure washing services, and our team has the skill and expertise to get the job done right the first time, guaranteed!
Reviews coming soon! [...]
Reviews coming soon! [...]
Reviews coming soon! [...]
Pressure Washing FAQ's
Absolutely! Pressure washing is one of the most effective ways to reduce and eliminate years of old stubborn stains and substances from your exterior surfaces. Our team will expertly eliminate things like dirt, grime, oil, grease, and organic growth in no time flat, and your surfaces will look better than ever before.
During the actual pressure washing process, it's important to remove any kids, pets, and unsecured furniture from the area to ensure that nobody gets hurt and nothing gets damaged while we work. However, once we rinse away any chemicals and the surface has been allowed to dry down, the area becomes safe for use once more.
No, we don't! All of our chemical solutions and detergents are safe for the environment, meaning that you'll get a thorough wash without harming the area around your surfaces. Not only that, but pressure washing is the more eco-friendly choice compared to traditional cleaning methods because it uses far less time, energy, and resources than manually scrubbing your surfaces by hand.
Quality Control Pressure Washing Services proudly works with both residential and commercial properties, and we'd love a chance to work with you and your business! We offer several great pressure washing services tailored specifically to commercial spaces, and we're sure to have just the right solution for you and your property. If you're in need of building washing, storefront cleaning, or something in between, we're the go-to specialists for polishing Vancouver businesses to perfection.
Latest Tips & Articles on Keeping Your Business Clean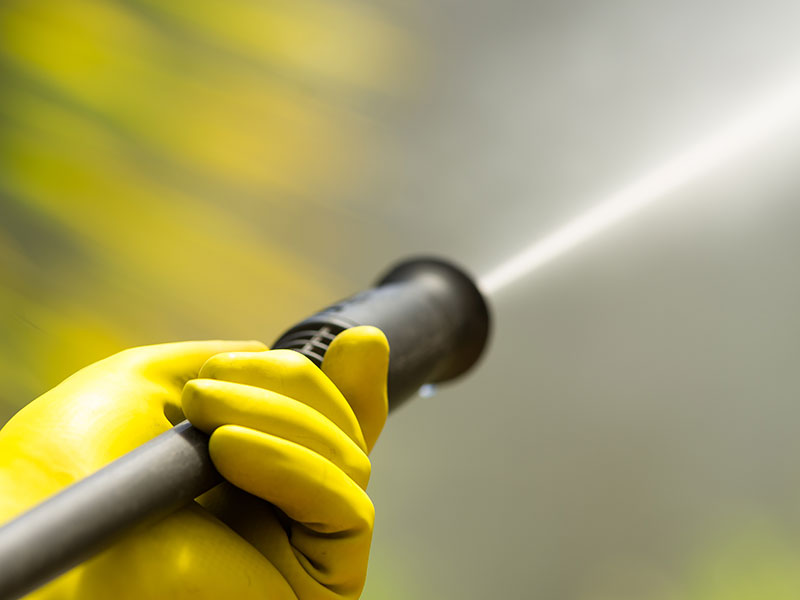 You Deserve Quality Treatment!
Get a Free Estimate From a Vancouver Pressure Washer Today!