Outdoor Sports Court Cleaning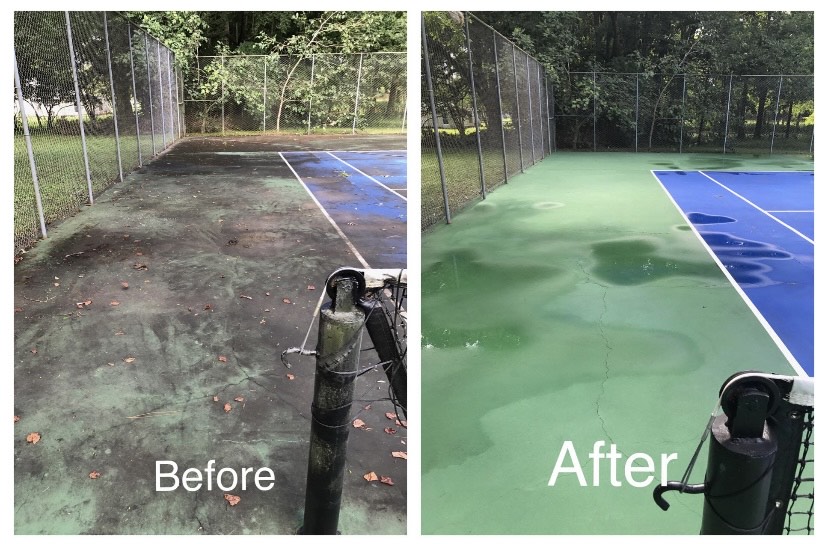 Sports courts: tennis, basketball, pickle ball courts, and other outdoor courts that have built up and been infested with mold, algae and other surface pollutants. - this will include a soft wash cleaning process and a chemical mixture for our solution that will get really get at the organic growth by killing it. Followed by a rinse of entire court giving it that shine it once had. Along with getting the debris off of the court.
If the court is extremely infested with dirt, mold, and sand then it will require a deeper cleaning process and more time to get the desired cleaning results.
This includes a pre treat with our soft wash system, then we go over the court at a low PSI on our surface cleaner to get that super deep clean. We will follow that with a deep rinse to wash away all the debris that's risen up from our cleaning process.
You Deserve Quality Treatment!
Get a Free Estimate From a Vancouver Pressure Washer Today!