Staircase and Back Entrance to Garage Building Cleaning in Richmond, BC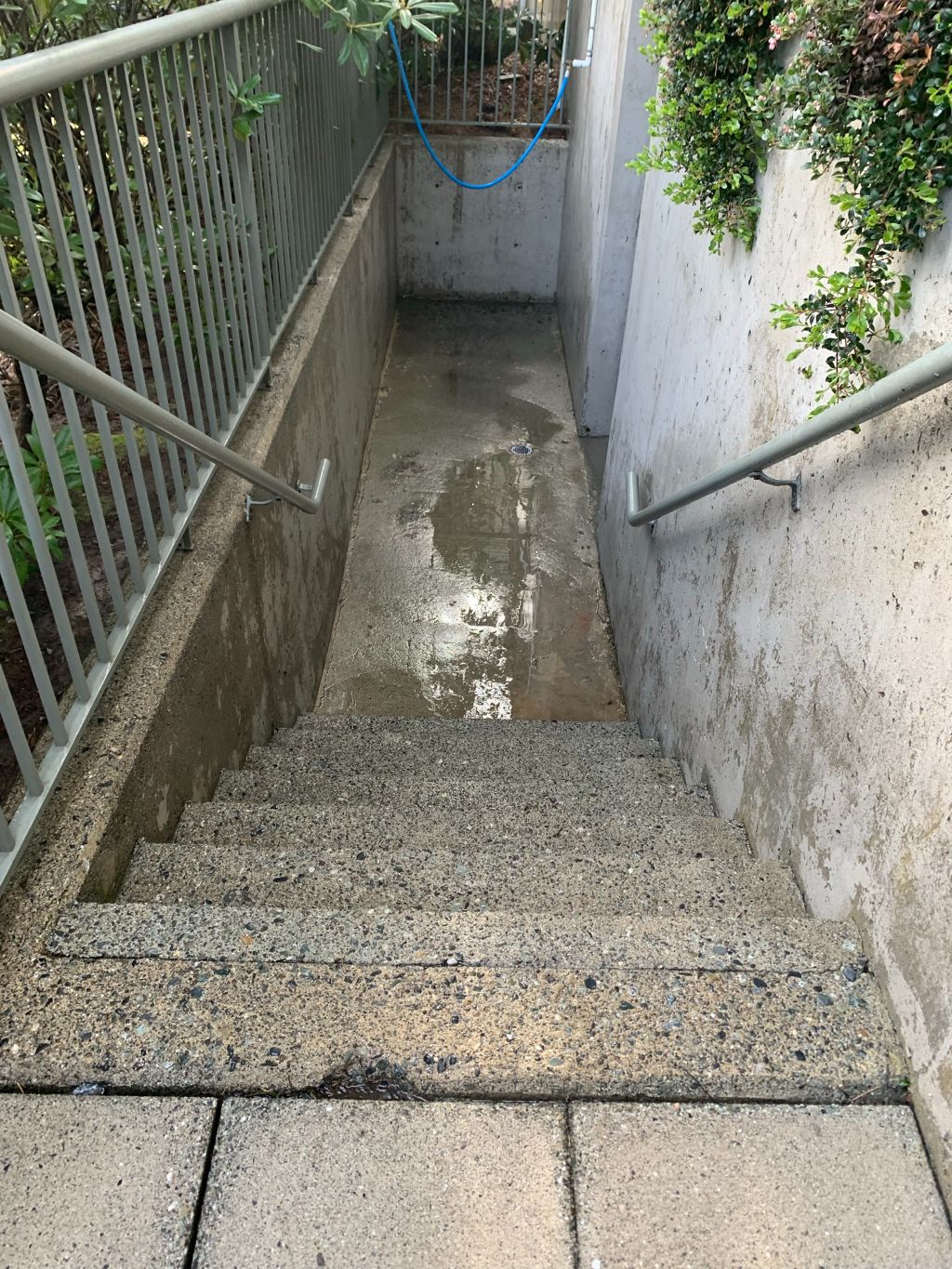 This building needed a clean really bad. It had moss and algae growing everywhere and it was super caked on. After treating it with the right solution, the concrete and stairs look much better but not perfect. This is caused by the lack of concrete cleaning maintenance on the buildings end causing discolouration in the surface. Get your property professionally cleaned regularly to keep your investment top notch.
As you can see in the photos it was a heavy job but with the help of our process and treatment we can have it looking much better!
Budget: $700
Concrete Cleaning Gallery
Products Used
Organic growth removal Treatment, cold pressure washing
You Deserve Quality Treatment!
Get a Free Estimate From a Vancouver Pressure Washer Today!