Soft Washing Vinyl Siding Building Complex in Tsawwassen, BC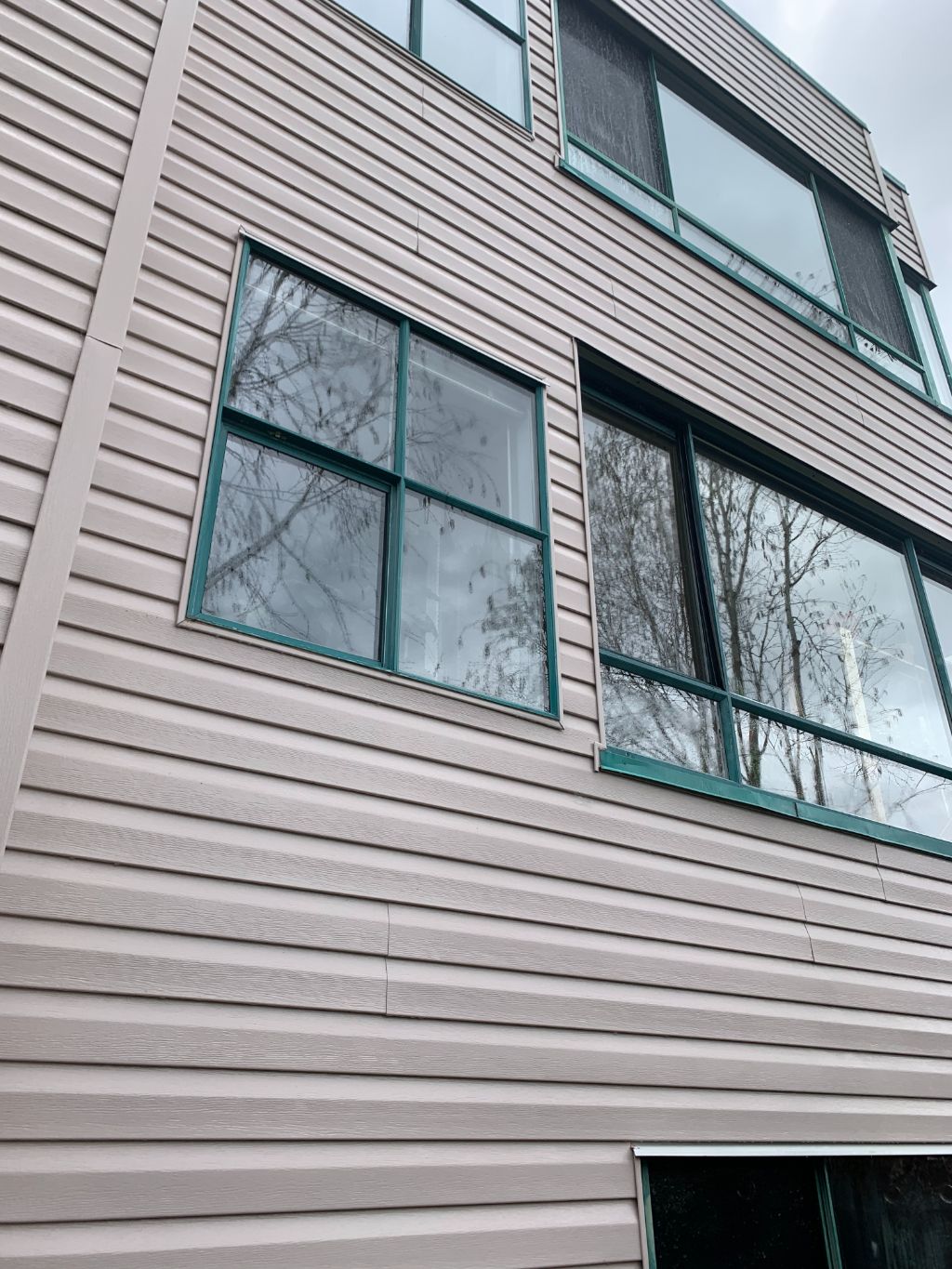 Huge 4,000 square feet + building complex. We did all of the vinyl siding around the building, Stucco siding on the roof, along with a window washing to finish off the cleaning.
This building was absolutely filthy and covered with algae on the vinyl siding. As you will see in the before pictures this building was in dire need of a good soft wash cleaning. Making the front curb appeal so much better along with increasing its overall value in the marketplace for any future residents looking to buy or homeowners looking to sell.
Budget: $4500
Vinyl Siding Washing Gallery
Products Used
We used our organic growth treatment to kill all the algae growing and eating away at their siding. We DID Not pressure wash this, we soft washed the whole building, being extra attentive towards plant care as they had many high end plants.
You Deserve Quality Treatment!
Get a Free Estimate From a Vancouver Pressure Washer Today!