Patio/Retaining Wall Cleaning and Moss Removal in Burnaby, BC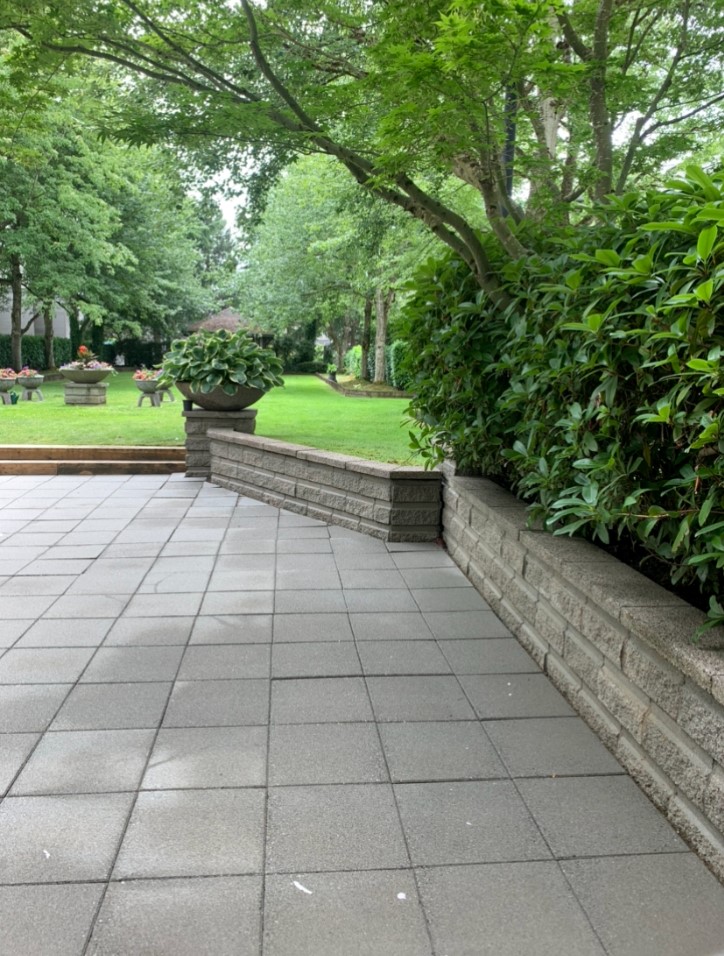 This was a job that we were given to remove all moss, and clean up this back yard patio section along with the retaining walls and everything in that specific area. We gave it a pre treatment Turbo nozzle the moss and collect because it has no where to go. Then when we finish the rinse and make sure the surface is clear We give it a post treatment for the "lines" caused by our surface cleaner. Giving the best quality results!
Gallery
Products Used
12% Sodium Hypochlorite
You Deserve Quality Treatment!
Get a Free Estimate From a Vancouver Pressure Washer Today!